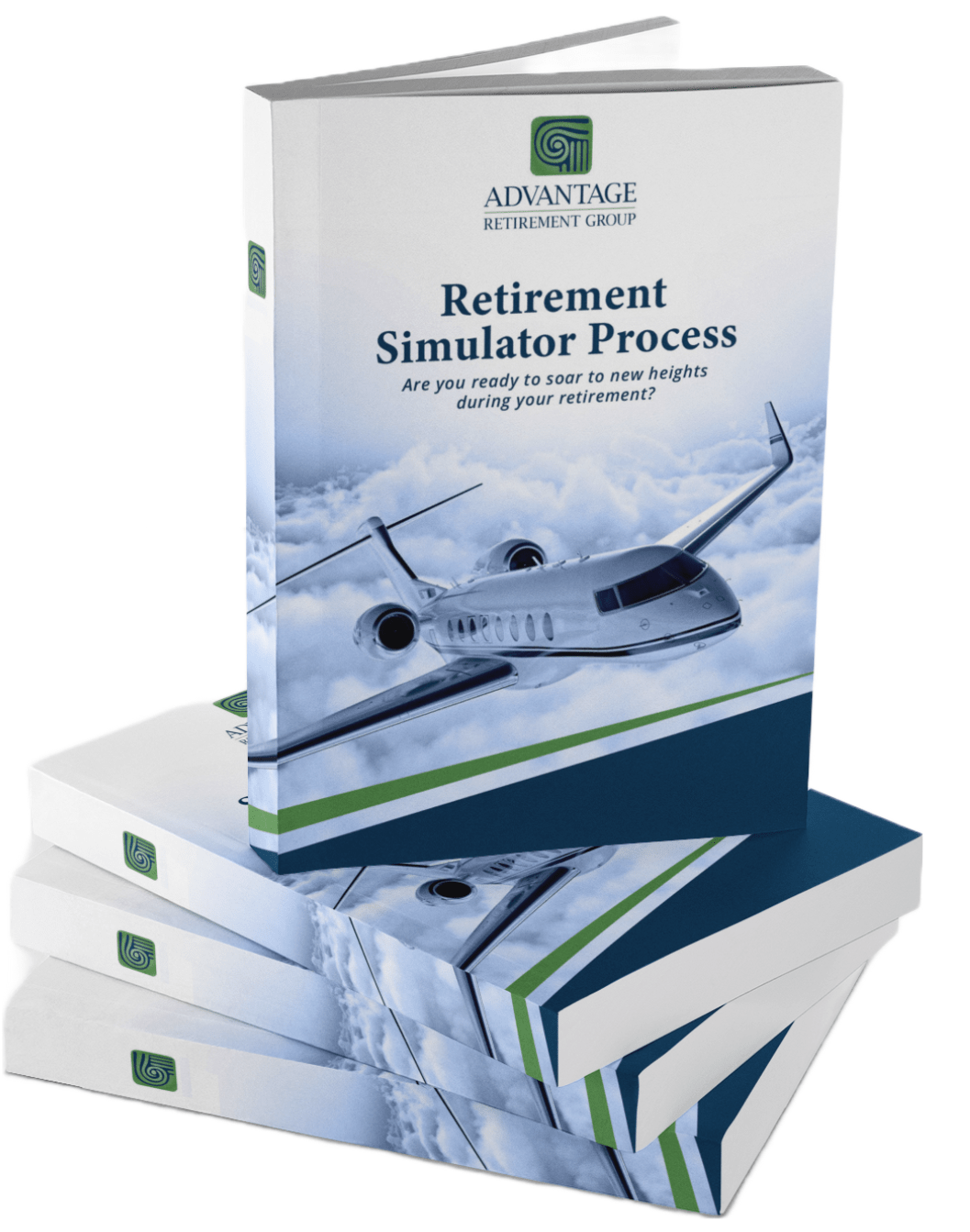 Retirement Simulator Process
Are you ready to soar to new heights through your retirement?
Download our complimentary Retirement Simulator Process and find out if you will have enough to retire confidently. Our Retirement Simulator Process can show you how to fly in retirement, and soar past what you originally thought was possible.
Let us make a plan for your future!
Discover! Evaluate! Plan!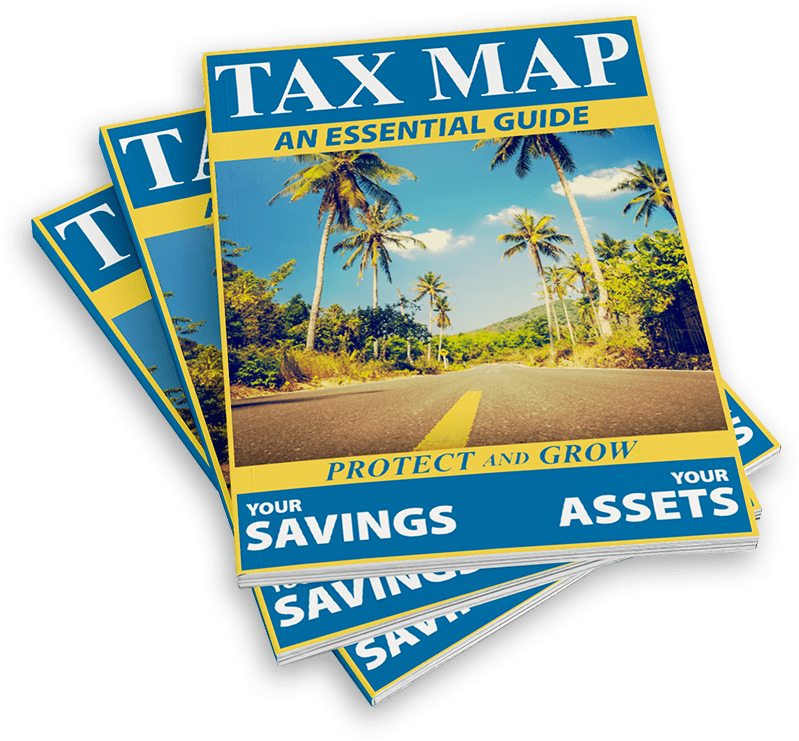 Tax Map
Don't Let Tax Hikes Become a Retirement Roadblock
Download our complimentary tax guide and discover how taxes could affect your retirement income, including:With the national debt continuing to rise, tax hikes could have a dramatic impact on you and your family.

Why tax laws are ever-changing
Options for tax deductions in retirement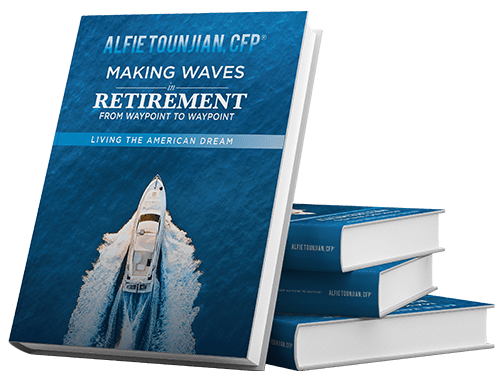 Instand Download
Let Us Help You Make Waves in Retirement
As part of the generation that ushered in rock 'n' roll, put a man on the moon, launched the hippie movement and more, you certainly could try to set sail on a do-it-yourself retirement. But Alfie Tounjian thinks there's a more prudent approach, which he likens to a boat captain demonstrating his skills and expertise in "Making Waves in Retirement: From Waypoint to Waypoint."
By. Alfie Tounjian CFP® (Author)
Ready to take the first step toward the retirement you deserve?
Request a consultation today!
Your personal information is secure. We respect your privacy and will not share your information.
By submitting your personal information, you consent to be contacted by a financial professional regarding your financial strategy for retirement.
Tune In To
"Saving the Investor"
---
Watch Alfie Tounjian on TV or listen to him on the radio for the latest helpful financial news and information.
Sundays
11 a.m. on NBC2
Immediately following "Meet the Press"
Saturdays
9 a.m. to 10 a.m.
WFSX 92.5 / WINK 1240 AM