INSTANT DOWNLOAD
Will the Election Rattle Your Retirement?
Find out if your retirement could be impacted.






Alfie brings you the most up-to-date stock market report!
Tune in to 92.5 Fox News Radio on weekdays:
MID-DAY MARKET REPORT: 12 p.m. leading into Rush Limbaugh Show
CLOSING BELL: 4:30 p.m. during the Sean Hannity Show
Download the Guide
Will a Recession Rob Your Retirement?
This complimentary guide walks you through three things to check now to help ensure you and your family are supported — even if the economy takes a dip.
What you'll learn:
5 sources of income (aside from Social Security) to factor into your retirement equation
A simple calculation to determine whether you've saved enough to retire
Alternative methods to create income without relying on the volatile stock market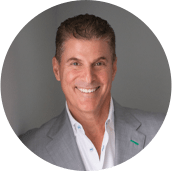 10 Minute Read
WHAT'S YOUR PURPOSE?
By: Alfie Tounjian
If you haven't asked yourself what you want your money to accomplish, this article makes the case for why you should.
Click the link to learn:
Why defining your purpose is crucial to an effective retirement strategy
What a shift in perspective did for Alfie Tounjian
Five questions that can help you discover your financial purpose