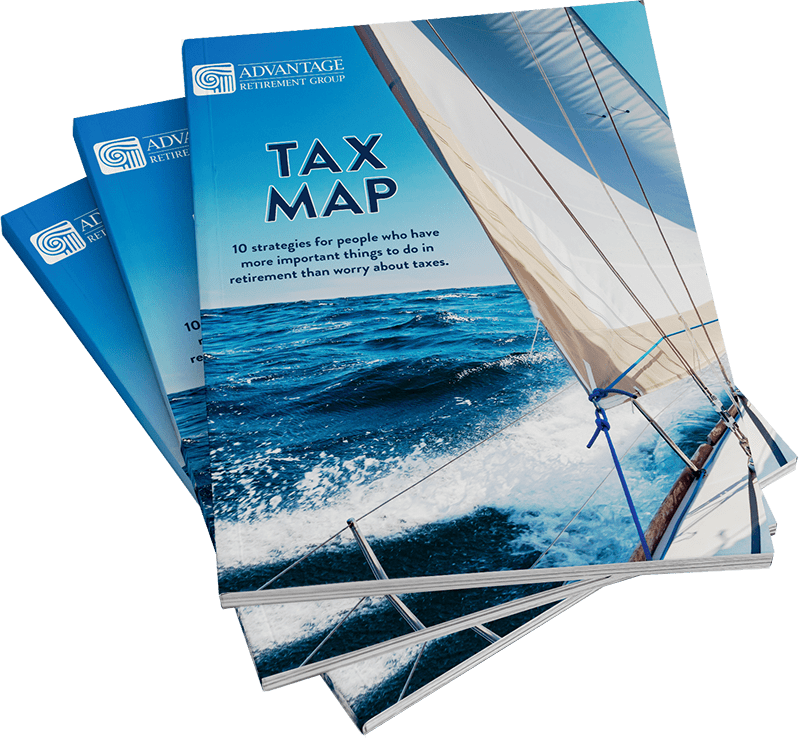 Tax Map: An Essential Guide
Ready to Uncover Potential Tax Savings?
Using three dynamic resources, our Tax Map will help you discover ways to lower your tax bracket, protect your money when taxes rise, reduce taxation on Social Security, and create tax-free income.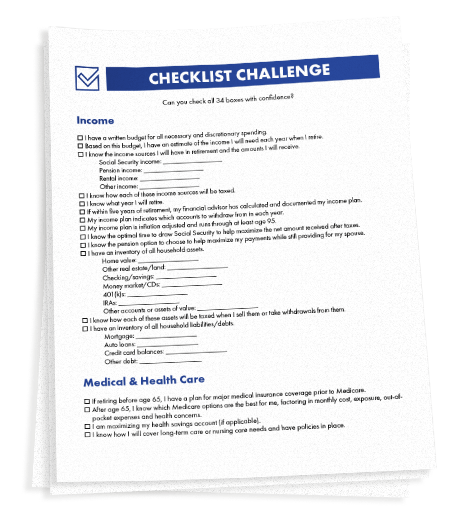 Checklist Challenge
How prepared are you for retirement?
This 34-point checklist will help measure your retirement readiness, guiding you through some of the most pressing retirement concerns.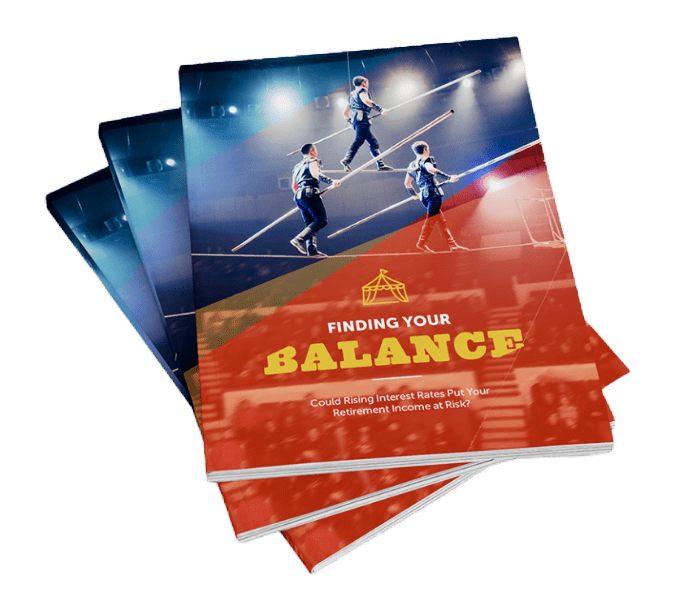 Finding Your Balance
Could Rising Interest Rates Put Your Retirement Income at Risk?
Learn how rising interest rates can knock your retirement off balance. Rising interest rates. Inflation. Market volatility. When it comes to your retirement income, there are several uncontrollable factors that could upset your desired lifestyle.  Download our free, eight-page guide.
Instant Download
Could Higher Taxes Derail Your Retirement Approach?
Taxes are an important topic when it comes to retirement. After all, the more you pay in taxes, the less income you'll have to spend. Here are 5 ways taxes can rise in retirement and how our team can help you prepare for your retirement.
Ready to take the first step toward the retirement you deserve?
Request a consultation today!
Your personal information is secure. We respect your privacy and will not share your information.
By submitting your personal information, you consent to be contacted by a financial professional regarding your financial strategy for retirement.
Tune In To
"Saving the Investor"
---
Watch Alfie Tounjian on TV or listen to him on the radio for the latest helpful financial news and information.
Sundays
11 a.m. on NBC2
Immediately following "Meet the Press"
Saturdays
9 a.m. to 10 a.m.
WFSX 92.5 / WINK 1240 AM