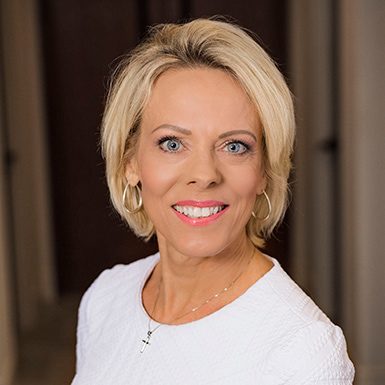 Since joining Advantage Retirement Group in 2015, Mary has led in marketing, compliance and operations, helping to shape the firm's strategic plan and ensure a smooth and compliant operation.
Mary has spent more than 30 years in financial services and marketing, including experience in financial advising, banking, insurance and trust administration. She has also produced and co-hosted the weekly TV and radio show "Saving the Investor" with Alfie Tounjian.
Mary possesses a unique track record of quickly gaining the loyalty and trust of those we serve. What's more, her highly developed listening skills help us maintain a high level of customer satisfaction — and a wealth of client referrals.
Mary is married to Gary and has two adult children. Her three young grandchildren call her "Mimi." Mary and Gary share their home in Fort Myers with two Maltipoo dogs, Gentry and Teddy.
Away from the office, Mary serves on the board of directors for iWork4Him, a nonprofit organization that encourages Christ followers to recognize their workplace as a mission field. Mary is also an adventurous chef who loves to share her latest delicacies at dinner parties.